How To Drain Dishes With A Belfast Sink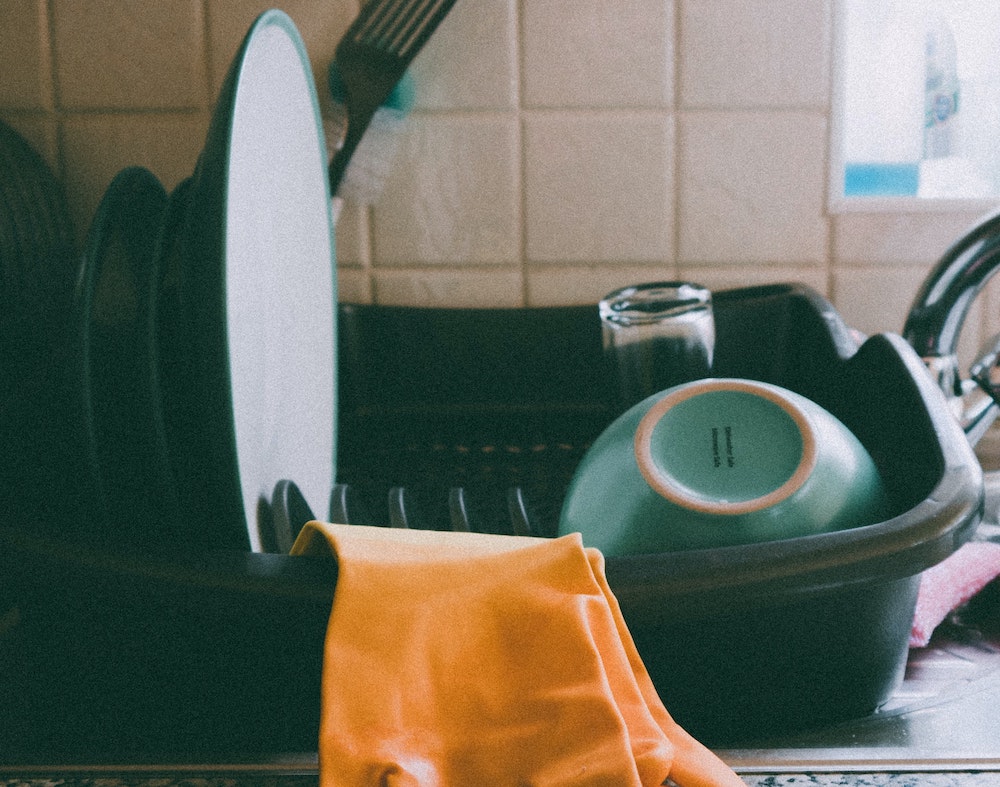 Draining dishes with a Belfast sink may require a slightly different approach than with a standard sink, but it is by no means impossilbe.
With the right accessories and techniques, you can effectively and efficiently drain dishes while enjoying your lovely Belfast sink.
Here's how:
Invest in a High-Quality Dish Rack
Consider a Draining Board
Microfibre Dish Mats are Handy
Pop-up Dish Rack
Now let's looks at these options in more detail:
Click here to view our range of Belfast Sinks for sale.
How To Drain Dishes With A Belfast Sink
1. Invest in a High-Quality Dish Rack
An essential tool for any kitchen, especially those with a Belfast sink, is a sturdy dish rack.
You can position a dish rack on the worktop adjacent to your Belfast sink.
Opt for a design that complements your kitchen aesthetics, whether that's a modern metallic structure or a traditional wooden frame.
Some dish racks even come with a detachable drip tray, which can be emptied directly into the sink, preventing any water from pooling on your counter-top.
2. Consider a Draining Board
Draining boards are a brilliant option for those who want to keep their countertops clutter-free.
You can find draining boards specially designed to snugly fit onto the worktop alongside a Belfast sink.
Their design usually features a slight incline towards the sink, ensuring any residual water from the washed dishes flows directly back into the sink, protecting your worktop from water damage.
Click here to view our range of Belfast Sink Waste Kits for sale.
3. Microfibre Dish Mats are Handy
If you are looking for a compact and efficient solution, a microfibre dish mat might be just the ticket.
These mats are highly absorbent and can hold multiple times their weight in water, safeguarding your worktop from moisture.
An added advantage of these mats is their easy maintenance. Once the dishes are dry, the mat can be cleaned and rolled up for storage, taking up minimal space in your kitchen.
4. Pop-up Dish Rack
An innovative solution that makes excellent use of the Belfast sink's depth is a pop-up dish rack.
This rack can be opened up within the sink, allowing your dishes to drain directly into it.
This solution is perfect for kitchens where countertop real estate is precious.
Click here to view our range of Belfast Sink Taps for sale online.
Some Advice From an Expert Kitchen Fitter
Over the years, I have sold and installed hundreds of Belfast sinks.
In my experience the best option for draining dishes with your Belfast sink is to buy a draining that that sits on your countertop and allows the waste water to run into the sink.
They work really well and can be easily tidied away if you wish.
Why Dont Belfast Sinks Have Draining Boards?
Belfast sinks, also known as butler or farmhouse sinks, are known for their deep, wide basins and absence of an integrated draining board.
The design of these sinks can be traced back to their history and the role they played in traditional farmhouses in Belfast, Northern Ireland.
Historically, Belfast sinks were designed to accommodate large pots and pans, as well as facilitate a wide range of kitchen tasks such as washing clothes or even babies.
The absence of a draining board was not an issue as these sinks were primarily utilitarian and space was often reserved beside the sink on wooden countertops for dishes to dry.
Also, built-in draining boards are more common in modern sink designs, where the kitchen sink's role is more specific and varied, catering to more refined, specific needs.
Today, the lack of a built-in draining board continues to be a characteristic of Belfast sinks, maintaining their traditional and minimalist aesthetic.
The design appeals to those looking for a timeless, classic feature in their kitchen.
For those who need a draining area, separate draining boards are available, or dish racks can be used, allowing for more flexibility and personalisation within the kitchen space.
Click here to view our range of
Belfast Sink Accessories
.
Final Notes on Draining Dishes With A Belfast Sink
Remember, maintaining the longevity and aesthetics of your Belfast sink requires proper care.
Always avoid leaving wet dishes in the sink for extended periods, as standing water can lead to staining and watermarks on the porcelain surface.
By promptly rinsing and draining dishes, you'll preserve the classic charm of your Belfast sink.
More Belfast Sink Related Posts from the JMT Trade Blog: