DIY Bathrooms
At JMT Trade, we are known not just for our bespoke kitchens and bedrooms.
We are also well-known for our stylish and affordable bathroom suites.
Just like with our kitchens and bedrooms, we offer bespoke bathrooms to suit your needs and wants.
*Brand new product range for 2023*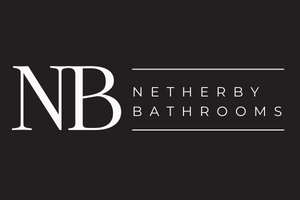 Do You Supply Fully DIY Bathroom Suites and Units?
JMT Trade supplies complete bathroom suites units that are ready to fit.
From showers, baths, sinks, and taps, to shower trays, tiles and flooring, we even do ceiling panels and lighting.
So whatever you need for your bathroom, we have it covered.
How Hard is it to Fit the Do it Yourself Bathrooms?
Unless you have prior experience fitting bathroom suites and components like showers and baths, we wouldn't recommend attempting to fit a full bathroom yourself, especially when dealing with water and electrics.
The other thing to consider is removing the existing bathroom and how much work needs to be done in preparation for the new bathroom suite.
How Much Do the DIY Bathrooms Cost?
Depending on how much of your bathroom you want to renovate it can cost as little as £500 up to £4000 or more.
Fitting costs also depend on the removal of the existing bathroom and the preparation work needed to get the new bathroom suite fitted.
Can You Help Create a Bathroom DIY Layout and Design?
Our team of in-house designers will help you to create the best possible layout making the best use of the space you have so that your bathroom suite fits perfectly to meet your needs.
Can You Supply Everything Needed for a DIY Bathroom Suite?
We can supply everything from sinks, taps, baths, showers, shower trays, wet walls, flooring, ceiling panels, lighting, radiators, and towel rails.
Can You Deliver the Do it Yourself Bathrooms Anywhere in the UK?
We can deliver our DIY bathroom suites nationwide to any location within the United Kingdom.
If you need prices for delivery please contact us using the details lower down this page.
Can I Use Easy-Fit Plumbing Connectors with Your DIY Bathroom Suites?
All our showers, bath taps and sink taps can be used with easy-fit plumbing to make installation easier and more accessible.
What is the Best Way to Find Out More?
The best thing to do is to get in touch so we can understand exactly what you need and then give you a price that matches your requirements and your budget.
Please feel free to give us a call on: 01228 791909

If you prefer, you can email us at: sales@jmttradeltd.co.uk

Or click this link to use our inquiry form: Click here for the inquiry form…