Brushed Stainless Steel Splashbacks for Kitchens
Our range of Stainless Steel Splashbacks for kitchens and cookers.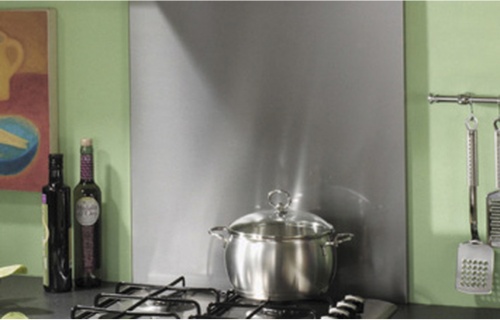 £95.00
60cm Stainless Steel Splashback Efb60X
JMT Own Brand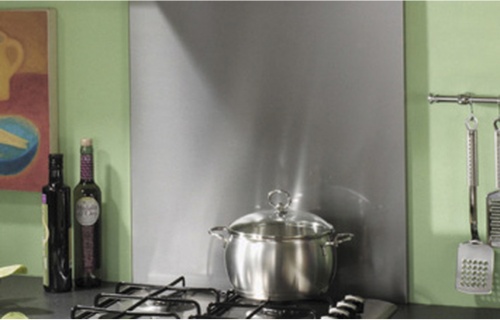 £125.00
90cm Stainless Steel Splashback Efb975X
JMT Own Brand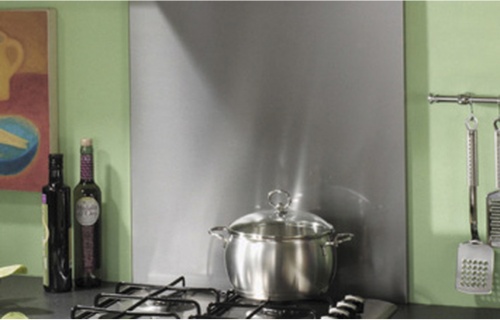 £105.00
Efb675X 60Cm Splashback - St/Steel
JMT Own Brand
What Are Kitchen Splashbacks for Cookers?
Kitchen splashbacks are a useful feature to place near your hob that not only helps protect surfaces from being scratched, damaged or burned.
But it can also bring a clean, modern and contemporary look and feel to your kitchen.
You can choose from a range of different materials, including granite, marble, tile, laminate, alu-splash, glass and stainless steel.
Depending on the type of cooker or style of kitchen you have, you need to make sure you have the right splashback.
For instance, if you have a gas cooker, then you need to avoid using a laminate surface unless you have a glass protector which covers the laminate.
This is to prevent the plastic from warping or setting on fire.
Some people like the look and feel of granite or marble, but this is, of course, a lot more expensive to have.
So most people then choose a tile effect.
However, this can be difficult to keep clean, especially between the joints and the tiles themselves.
Having designed and manufactured kitchens for the last 30+ years.
The most common splashback surface we've found is the stainless steel option. And if you keep reading, we'll explain why.
What Are the Benefits of Stainless Steel Splashback for Kitchens?
Here are our top 3 benefits of having a stainless steel splashback.
Durability - The stainless steel splashback is one of the most durable surfaces; it won't stain, chip, warp burn or melt.
Affordability - Because of its simple yet stylish design, the stainless steel splashback is the favourite for those homeowners who want a contemporary look to their kitchen without breaking the bank.
Appearance - Stainless steel adds more light due to its shiny surface, which really helps key features of your kitchen stand out. But not only that, the stainless steel splashback is a stylish feature which ties in with the modern look whilst fitting in with both traditional and minimalist designs.
Do You Sell Made-to-Measure Splashbacks Made of Stainless Steel?
While JMT doesn't actually make or sell made-to-measure stainless steel splashbacks.
We do offer two different sizes of stainless steel splashbacks that will fit most standard cooker and hob sizes.
How to Clean a Stainless Steel Splashback
Cleaning a stainless steel splashback couldn't be easier. All you need is a soft cloth, some white vinegar mixed with water, and voila.
You now have the perfect, cheap and effective grease and dirt remover that will leave your stainless steel splashback looking bright and spotless.
How Are they Installed?
Installing your stainless steel splashback is a pretty straightforward job.
First, you need to make sure you have it the right size and it's lined up correctly.
Secondly, you need a strong adhesive like grip-fill or silicone, which you can use around the edges to stop any build-up of grime and dirt from getting behind the splashback.