JMT Trade - About Us
The Family History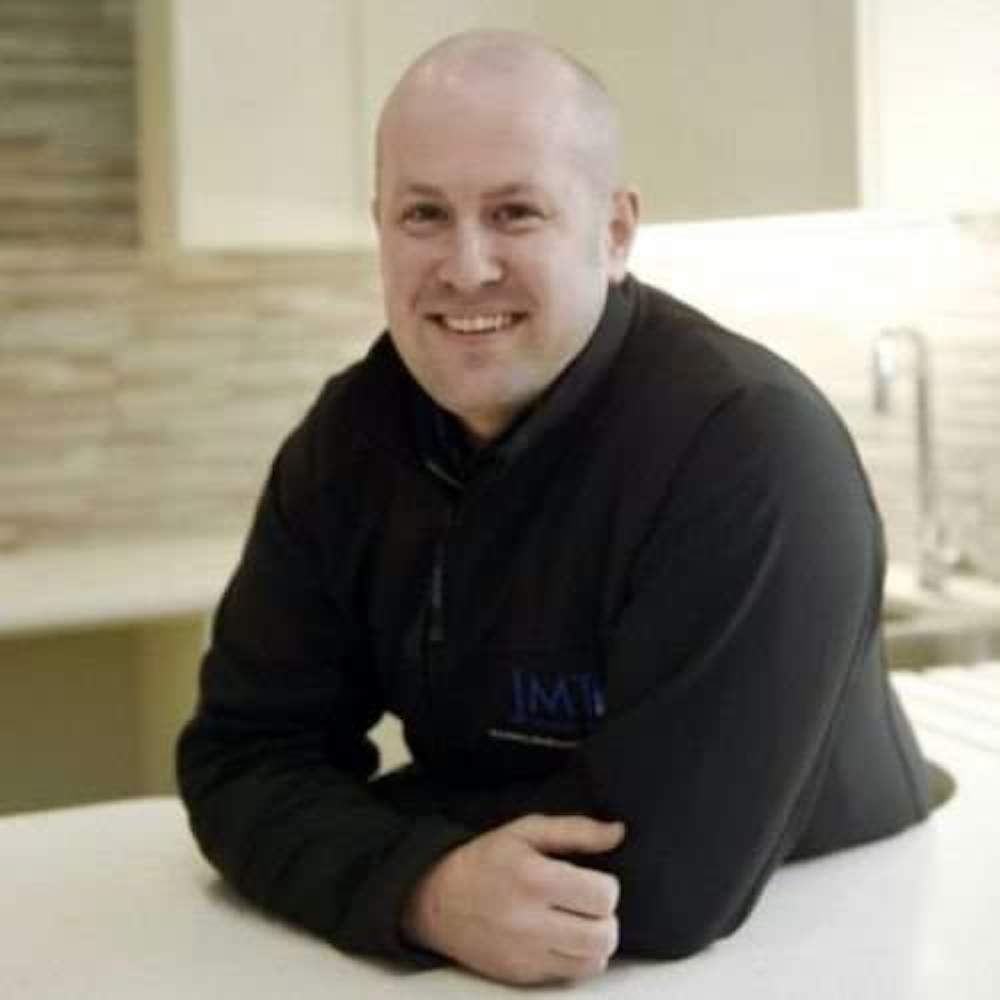 In 1981 Founder John Michael Tuddenham left his role as national sales manager for a company that sold bedroom and bathroom furniture.
With Michael's experience and contacts, he founded JMT Sales which focused on selling taps, Blanco sinks, hobs, and Kontinental
Housecraft air extraction units to distributors throughout Northern England and Scotland.
Then in 1984, JMT Sales added the flat pack kitchen to our range of products which tied in perfectly with the sinks and hobs that
JMT Sales were already offering.
These flat-pack kitchens would be sold to kitchen retailers and distributors.
In 1998 Michael's son Philip then joined the business and paved the way to where the company is now.
Restructuring in 2007, JMT Trade Ltd started to manufacture the kitchens in their own workshop.
With the newly formed restructure, JMT Trade Ltd then opened the doors to the general public so that homeowners could take
advantage of the high finish and bespoke design JMT Trade has to offer.
JMT has since gone from strength to strength.
Adding the Kitchen STORI range of doors which includes, Natural Coloured – Painted or Stained doors in various styles, as well as branching out into products such as media walls, laboratory and school furniture as well as going back to their roots with bedroom and bathroom installation and furniture.
Over the last 42 years, JMT Trade Ltd has always remained a family-run business.
They have built up a clientele of loyal trade customers throughout the country and pride themselves on rewarding customer loyalty with customary customer service, which has helped them achieve the gold standard in product and delivery since day one.
Want to Find Out How JMT Trade Can Meet Your Needs?
Please feel free to get in touch and one of our team will be more than happy to give you information tailored to your enquiry.
You can call us on: 01228 791909

If you prefer, you can email us at: sales@jmttradeltd.co.uk

Or click this link to use our inquiry form: Click here for the inquiry form…
Or you can pop into for a chat here:
JMT Trade Outlet,
Netherby Street,
Longtown,
Carlisle,
Cumbria,
CA6 5SA.
Company Details:
JMT Trade Limited
Company Reg: 572 5535
VAT No: 902 9279 18

Some Useful Links: