Buy School Furniture Direct from the Manufacturer
Are you searching for UK-based manufacturers and suppliers of furniture for schools?
Do you need to buy high-quality furniture that can withstand the challenges of being used in a school?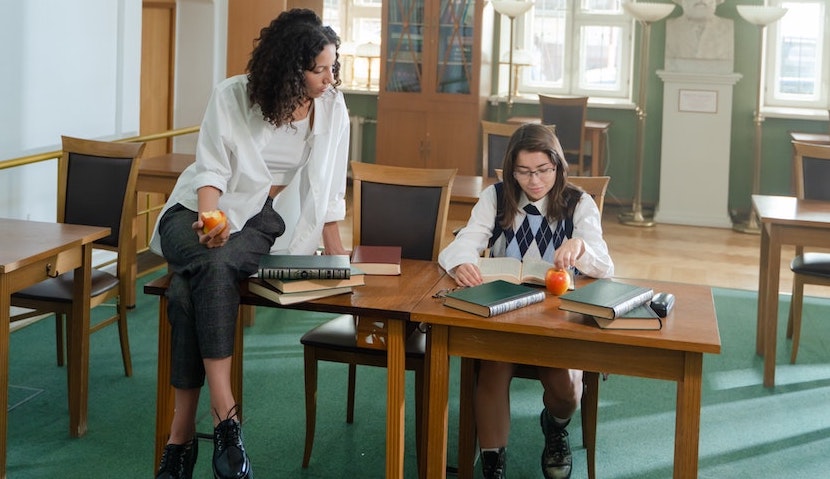 Welcome to JMT Trade School Furniture Suppliers and Manufacturers
We are based in Carlisle, in the Northwest of England, and supply school furniture across the United Kingdom.

We are a family-run business. We started out in 1981 and are still going strong over forty years later.

We would love to hear from you if you need new furniture for your school, college or university.

Please feel free to give us a call on: 01228 791909

If you prefer, you can email us at: sales@jmttradeltd.co.uk

Or click this link to use our inquiry form: Click here for the inquiry form…
What Sort of School Furniture Do You Supply?
We supply and make most school furniture.
This includes desks, tables, chairs, cabinets, book cases and shelves.
Becuase we manufacture the furniture ourselves in our UK based factory we can work to your specifications.
Can You Build Science Laboratory Furniture for Schools
Yes we do build a wide variety of furniture for labs, not just for schools but also for professional and commercial laboratories.
You can find more on our laboratory furniture suppliers page.
Or you can contact us for a chat using the details above.
Can You Supply Large Orders of Furniture for a School?
Yes we can supply large amounts of school furniture, ranging from desks, drawers, storage cupboards large or small, with features such as single or double doors or even open fronts.
We can also provide pigeon hole units, filing cabinets, and much more.
Can You Create Bespoke Furniture for Specific Requirements for Schools?
Yes we can design, manufacture and supply bespoke furniture for schools if required.
Obviously we will need to discuss your requirements before coming up with a price and timescale, so the best thing to do is call us using the detials below.
Can You Supply Outdoor Furniture for Schools?
Sorry but we currently don't offer outdoor furniture for schools.
Can You Deliver the Furniture to Schools Anywhere in the UK?
Yes we can deliver nationwide to any school using our chosen and trusted courier.
When we give you a price for your furniture we will also make clear any delivery costs so they are no unexpected costs.
Can You Supply Furniture for Infant, Junior, Primary and Secondary Schools?
Yes, we can offer a whole range of furniture for all schools and for pupils of all ages from toddlers up to adults.
No school is too big or too small.
How Much Does It Cost?
Prices vary depending on what you're wanting made and the quantity.
However, we are very competitive with our prices whilst still offering highly bespoke and well finished furniture.
When you buy school furniture from JMT, you are buying direct from the manufacturer, so there are no middle men inflating the price you pay.
What is the Best Way to Find Out More?
The best thing to do is to get in touch so we can understand exactly what you need and then give you a price that matches your requirements and your budget.
Please feel free to give us a call on: 01228 791909

If you prefer, you can email us at: sales@jmttradeltd.co.uk

Or click this link to use our inquiry form: Click here for the inquiry form…