How To Style A TV Unit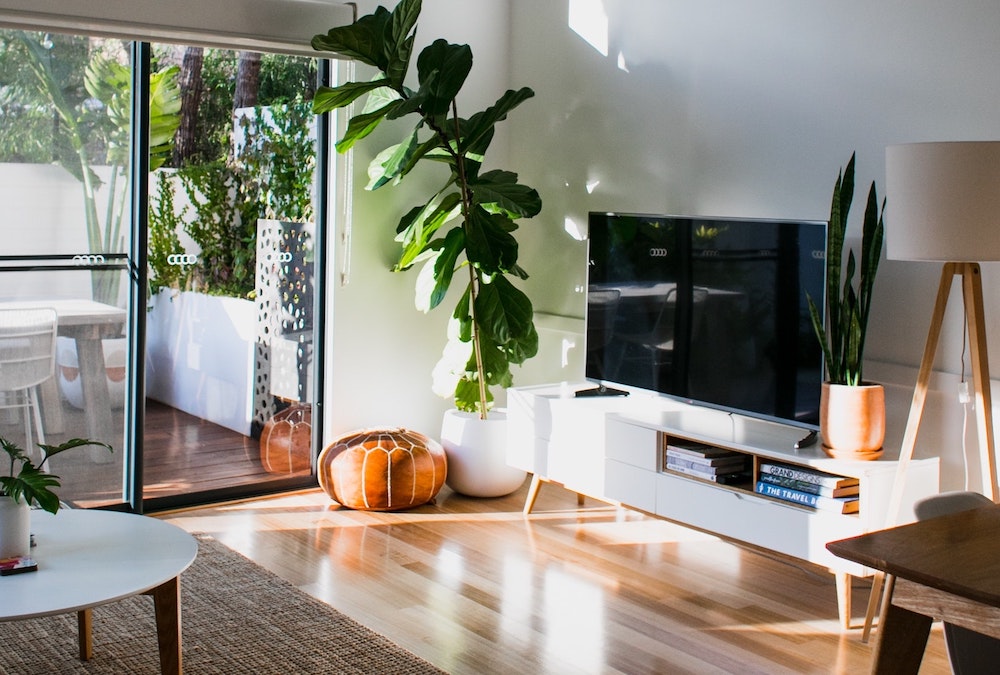 If you find your eyes drawn to your television set for more reasons than just catching up on your favourite shows, you might need a few tips on how to style your TV unit.
This piece of furniture, while functional, also takes up a significant amount of visual space in your living area and therefore requires a thoughtful approach to design.
Whether your TV unit is a sleek modern console, a charming vintage piece, or a minimalist floating wall shelf, there are myriad ways to make it work seamlessly with your decor.
So, let us guide you through some fabulous ideas for enhancing your TV unit, transforming it from a mere media hub to a central piece of your interior design narrative.
Click here to see our Contemporary Bespoke TV Media Walls.
How To Style A TV Unit
Styling a TV unit is a matter of combining function and aesthetics in a way that suits your taste and complements your living space.
Here are a few tips to help you style your TV unit:
Balance: Achieve a balanced look by placing objects of varying sizes and shapes on either side of the TV. For instance, you might opt for a tall lamp on one side and a stack of books or a small sculpture on the other.
Layering: Add depth to your TV unit by layering objects. Place some items in front of others, mix heights and use objects with different textures to create an appealing, multi-dimensional effect.
Colour Scheme: Consider the colour palette of your room. If your space is neutral, you might choose accessories in bold, vibrant colours. Conversely, if your room already has a strong colour scheme, stick to accessories in neutral tones to avoid overwhelming the space.
Functional Accessories: Incorporate items that are not only visually appealing but also functional. This could include baskets for storing remotes, attractive bookends to organise DVDs, or a stylish tray to hold coasters and small snacks.
Personal Touches: Add personal touches to make the space feel unique and intimate. This could include family photos, artwork, or souvenirs from your travels.
Avoid Clutter: While it's tempting to use all available space, avoid overstuffing your TV unit. Too many objects can make the space look cluttered and distract from the TV itself.
Remember, the goal is to create a harmonious space that reflects your personal style while also serving as a functional hub for your television and associated equipment.
Don't be afraid to experiment with different arrangements until you find the look that works best for you.
Where Can You Buy Stylish TV Units?
Looking for a smart way to set up your TV? Try our TV units.
These units give your TV a great spot to sit, and they make your room look neat and more spacious.
They also have lots of room for all your gadgets and wires. Plus, we've got different styles to match your room.
Click here to view our - Wall Mounted Floating TV Units
Click here to view our - Free Standing TV Units with Storage
Click here to view our - Free-Standing White TV Unit
Final Notes On How To Style A TV Unit
Styling a TV unit involves striking a balance between aesthetics and functionality.
Key aspects to consider include creating a balanced look with varied objects, adding depth through layering, adhering to your room's colour scheme, and including functional accessories.
Personal touches can lend uniqueness, but avoid clutter to maintain focus on the TV. Experiment with these elements to find a look that suits your taste and complements your space.
More Great Advice From the JMT Trade Blog